 Servicing Made Easy
---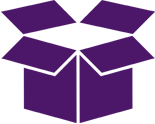 Step 1
Pack your tools in a well padded box. Scissors are best
packed in their original cases and clipper blades should
be individually wrapped. Please avoid using envelopes
to pack tools. If you desire to have your order mailed
back to you, please include your mailing address,
phone number and email with your order.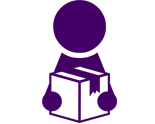 Step 2
Drop off at one of our BC locations, or for an
additional charge you can mail your tools to:
Excalibur Sharpening & Supply
1555 United Blvd
Coquitlam, BC, V3K 6Y7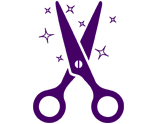 Step 3
Tools are professionally sharpened, cleaned, sterilized
and tested for sharpness before leaving our facility.
Orders will be ready within 5 business days and we'll
contact you when your order has been completed.
Pricing
---
SHARPENING
Clipper Blade (Small Animal)
$11.50

Clipper Blade (Large Animal)
if excessively damaged, add:
$13.00
+$3.50
Dematting Comb
$13.00

Disassemble & Sharpen Nail Clippers
$14.00
Hairdressing Scissors឵឵
$21.00
Scissors
if excessively damaged, add
$13.00
+$7.00
SERVICING
Service Andis Clipper
Authorized Repair Centre
$25+
Service Oster Clipper
Authorized Repair Centre
$35+
Service Wahl Clipper
Authorized Repair Centre
$30+
Service Dryer
$50+
Replace Scissor Pivot Screw
$4.00
Replace Scissor Bumper
$4.00


Please note: The cutter on Wahl Arco Blades must be replaced with each sharpen, and the top blade can only be sharpened 4-5 times. We charge $16.50 to sharpen the Wahl Arco Blade, which includes replacement of the cutter. We do not sharpen Arco Mini, Brav Mini and other similiar blades.
---

Contact Us
1555 United Blvd
Coquitlam, BC, V3K 6Y7
604-410-0040
1-800-690-1379
Email: Excalibur Sharpening